About Us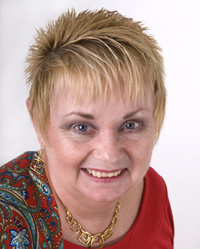 Since 1987, Windows and Walls has been providing interior design products and services for homes and businesses in the capital district and beyond. We bring the store to you and offer a full line of the latest products and designs for window treatments, and upholstery.
Let us work with your tastes and budget helping to provide you with a beautiful environment by developing ideas using color, fabric and design. We firmly believe that your home or office should be a place of comfort and the definitive expression of individual style. By assessing your needs, goals, lifestyle and budget, we can help you eliminate costly mistakes. At Windows and Walls we LISTEN to what your needs are.
We value the importance of customer service and love meeting new people, particularly in their own home, where they feel the most comfortable. Windows and Walls is about planning and creating; beginning with an idea, and ending with a finished product. We are willing to take on a challenge or implement a new idea.
Most of all, no job is EVER too big or too small. There is no greater satisfaction than hearing "I love it!" or "That's just what I wanted!" from our customers. We truly "Work to make your visions a reality".